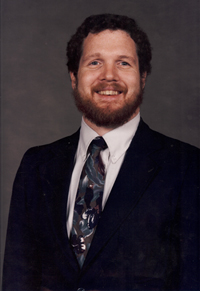 Roger Mattes, JR.
---
WORK EXPERIENCE:
President - Mattes & Mattes, P.C., Scranton, PA - 5/89 to Present. Litigation Attorney in a General Practice firm with strong emphasis in Bankruptcy, Debtor/Creditor Law, Commercial Law, Personal Injury, Real Estate, Family law, and Workers' Compensation. Trial experience in both State and Federal Courts.
Realtor - Hinerfeld Realty - Scranton, PA - 12/84 to 01/89. Real Estate Broker with a strong concentration on commercial and industrial transactions, as well as residential sales. Worked on complex financing including conventional mortgages, MIDAS loans, Sale/Leaseback arrangements, SLIBCO loans, owner financing. Industrial, residential and commercial appraisals.
EDUCATION:
Drake University Law School, Des Moines, IA - J.D.- 1991.
Pennsylvania Realtors Institute, Harrisburg, PA - G.R.I. - 1986.
DePauw University, Greencastle, IN, English Major - B.A. - 1980.
Valley Forge Military Academy, Wayne, PA - 1976.
ADMITTED:
United States Supreme Court, Pennsylvania Supreme Court: U.S. Third Circuit Court of Appeals, U.S. District. Court Middle District of Pa., and Eastern District of Pa; U.S. Bankruptcy Court, Middle District of Pa. And Eastern District of Pa; Superior Court of Pennsylvania; Commonwealth Court of Pennsylvania Lackawanna County Court of Common Pleas.
LECTURER:
Rotary Club of the Abingtons - "Changes in the Bankruptcy Law," (October, 2005)
Middle District of Pa Bankruptcy Bench Bar - "Relief from the Automatic Stay and § 523 Actions," (May, 2004)
National Bar Institute - "Debt Collection from Start to Finish in Pa," (March, 2003)
National Bar Institute. - "Enforcement of Judgments," (May, 2001)
N.E. Pa L.P.N. Association - "Professional Liabilities," (January, 1999)
N.E. Pa Credit Union Assoc. - "Collection in NEPA" (May, 1998)
Greater Scranton Jaycees - "Bankruptcy & the Credit Industry," (April, 1993)
PUBLICATIONS:
"Partner v. Partner, A Closer Look at Partners' Fiduciary Duty to Each Other," Association of Trial Lawyers of America; Business Torts, Vol. 9, No. 1 (Fall, 2004)
"Relief From the Automatic Stay; § 523 Actions & Other Issues Concerning Creditors, " Middle District Bankruptcy Bar Assoc., Inc. (May, 2004)
"Fair Debt Collection Practices Act & Ethics in Collection," National Business Institute (2003).
PROFESSIONAL ASSOCIATIONS:
Middle District Bankruptcy Bar Association, Commercial Law League of America, American Bar Association, Pa. Bar Association, Association of Trial Lawyers of America, Wyoming/Sullivan County Bar Association, Lackawanna Bar Association (Young Lawyers Division Director), Pa. Trial Lawyers, National Association of Realtors, Pennsylvania Association of Realtors, Greater Scranton Board of Realtors, International Lawyers; The General Bar; The Forwarder's List of Attorneys; The Commercial Bar; The National List of Attorneys; Wright Holmes; Campbell's List; The American Lawyer's Quarterly, The Greater Scranton Chamber of Commerce; Advisory Board, N.E. Pa. League of L.P.N; Lackawanna Pro Bono.
AWARDS:
Paul Harris Fellowship Award, June, 2006; Lease Comm's Counselor's Club Award,1999 and 2000; Winner's Circle Award, 2000 and 2001; American Lawyer's Distinguished Service Citation, 1999; J.C.Penney Golden Rule Award, 2000; Jaycee Outstanding Service Award; Who's Who Among American Law Students.
LAW SCHOOL ACTIVITIES:
Honor Board Justice, Bankruptcy and Debtor/Creditor Research Assistant, C. Edwin Moore Appellate Competition Finalist, American Bar Association Moot Court Competition Finalist, Freshman Oral Argument Competition Judge, Mock trial, Iowa Defense Council, Iowa Academy of Trial Lawyer's Cross-Examination symposium, American Bar Association, Law Student Division, Drake Legal Clinic, Senior Citizen's Legal Assistance Program; WESTLAW and LEXIS training, Delta Theta Phi Law Fraternity; Dean's List;.
COMMUNITY ACTIVITIES:
Director, Rotary Club of the Abingtons; President, Greater Scranton Jaycees; Director, Scranton Community Concerts; Director, Scranton Association; Scranton Club; Junior Warden, Church of the Epiphany; Director, Scranton Anthracite and Iron Furnaces Association; Realtor Associate Committee of Greater Scranton; Board of Realtors; Sigma Alpha Epsilon Fraternity; Hupmobile Club; Wyoming County Players.