For almost a century, the Mattes Family has been continuously practicing law in Scranton and throughout Northeastern Pennsylvania . As we embark into the Twenty-First Century, Mattes & Mattes, P.C. looks forward to serving the needs of its clients and the community for many years to come.
---
Philip V. Mattes, (1887-1979)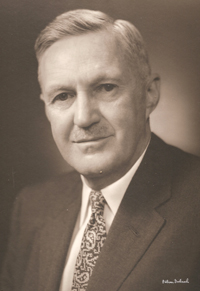 A Yale graduate was admitted to practice law in 1912. He went onto lead a distinguished career as County Solicitor for Lackawanna County for many years, as well as the Solicitor for the City of Scranton . During the pinnacle of his career he argued the case of Pennsylvania Coal Co. v. Mayhon, before the United States Supreme Court and Justice Oliver Wendell Holmes. This case today is still taught in law schools throughout the country.
---
Roger Mattes (1927-2005)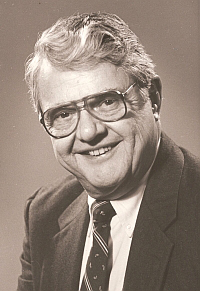 As a highly trained economist, (University of Pennsylvania , Wharton School of Business, University of Pennsylvania Law School), he used his expertise to develop a unique approach to debtor/creditor law. At a time when specialties in the law were unheard of, he embarked to carve out a niche for himself in the field of collections and commercial litigation. His knowledge of business impressed the local judges who appointed him as receiver to numerous distressed businesses, many of which he was able to work out their financial problems, much to the delight of their creditors. In an era when the "Tender Years Doctrine' was the ruling law, he was a champion of fathers rights. He was a fierce litigator who earned record breaking awards on numerous personal injury cases, insurance disputes, fire loss cases, and construction disputes.
---
Philip V. Mattes, III, (1952-1995)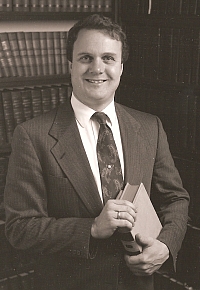 A graduate of the John Marshall School of Law in Chicago , IL , he made a name for himself early in his career. As a young lawyer he battled the insurance industry in his own case of gender discrimination for charging him higher premium rates than his female counterparts. The case worked its way up the U.S. Supreme Court and resulted in widespread reforms in the insurance industry. He was elected to the House of Delegates of the Pennsylvania Bar Association prior to his untimely death in 1995.
---
Located in Scranton , Pennsylvania , the County Seat of Lackawanna County, Mattes & Mattes, P.C. serves the seven (7) county regions that make up Northeastern Pennsylvania . They are: Lackawanna ( Scranton ). Luzerne ( Wilkes-Barre ), Monroe (Stroudsburg), Pike ( Milford ), Susquehanna (Montrose), Wayne (Honesdale), and Wyoming (Tunkhannock). We are also known to service other counties within the Commonwealth of Pennsylvania , depending on the size of the case, complexity of the issues, collectibility, etc. For directions to our office, from anywhere click on the CONTACT US link above.